Welcome, English teachers!
Video Materials

for high school ESL* teachers

made for your teenage learners
*also called EFL, ESOL or EAL
Nice to meet you!
Teen English provides :
interesting short videos of Australian teenagers, made for teaching English
detailed, skills-based printable lesson materials for listening & speaking classes
all to help high school teachers of English as a Second Language (ESL) all over the world
These videos are filmed and edited by myself,
& not available anywhere else!
Your students can …
improve their speaking & listening without getting bored.
get to know lots of friendly Australian teenagers on-screen. Normal kids aged 13-19, not actors.
HERE – download lesson plans based around short video clips of teenagers from sunny Queensland, Australia
ON YOUTUBE– Aussie Teen English – watch all the videos
Teen English is the brainchild of ISOBEL MORRIS:
an experienced English teacher & teacher-trainer
founder / video-maker / materials writer
with 2 bilingual teenagers of her own
who's taught English in a lot of countries & now calls Australia home
Where are you?
What city/country are you teaching English in? How old are your students ? Tell me about yourself & how you're enjoying using these videos and printables from Teen English. Contact me at: teenenglish@protonmail.com
Looking forward to hearing from you!
Isobel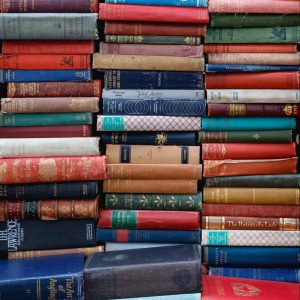 Who needs Teen English?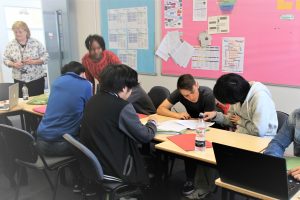 Busy teachers
Newly-qualified teachers
Teachers with few resources
Teachers with an Aussie connection!
Teen English videos & lesson printables are for ESL/EFL/ESOL teachers who are time-poor, and for those who sometimes struggle to find the right materials to help and motivate their students to really speak English. All you need is internet access in your classroom, plus a printer or a smart-board to display the student worksheets.
The teens are friendly and relatable. You also get glimpses of their life and their small city. Being Australian makes Teen English extra interesting to your teens.
Quick quiz:
Do you already have plenty of good video resources? Y/N
Do you have keen students who are confident at speaking and listening to English? Y/N
If you found a great video clip for teaching with, could you sketch out a workable lesson plan for it in half an hour Y/N
If you answered "no"
… to any of those questions, help is at hand! I researched well before starting Teen English. Quotes like the following convinced me that teachers have unmet needs out there, and I have all the right skills to help meet that need:
"At school, 90% of students can't communicate in English well because they hardly speak English. They just know grammar, reading and tests. Even after about 10-15 years of learning English, they mostly can't say anything, although they can read well sometimes."
Hieu Nguyen of Vietnam, cited online by Callan Quinn, thanks to both of them.
Teen English gives English teachers interesting, low-cost complete lessons that you can re-use as many times as you like with different classes – and again next year. Try out the printables [meaning, worksheet exercises & lesson plans] on the Lessons page. They'll turn you into an even better teacher!
Teachers can also write in to receive a newsletter with a Q and A section where Isobel, who has been a CELTA tutor (teacher-trainer) and DOS (teaching manager), answers your English teaching queries. And best of all, for a short time longer everything is free for you, our early users, while we get this website, the YouTube channel and our Stripe payment system up and running.
To try out Teen English's first 10 videos of 2021 , including 2 pronunciation videos, go to the YouTube channel. For lesson plans & exercises, go to the Lessons page.